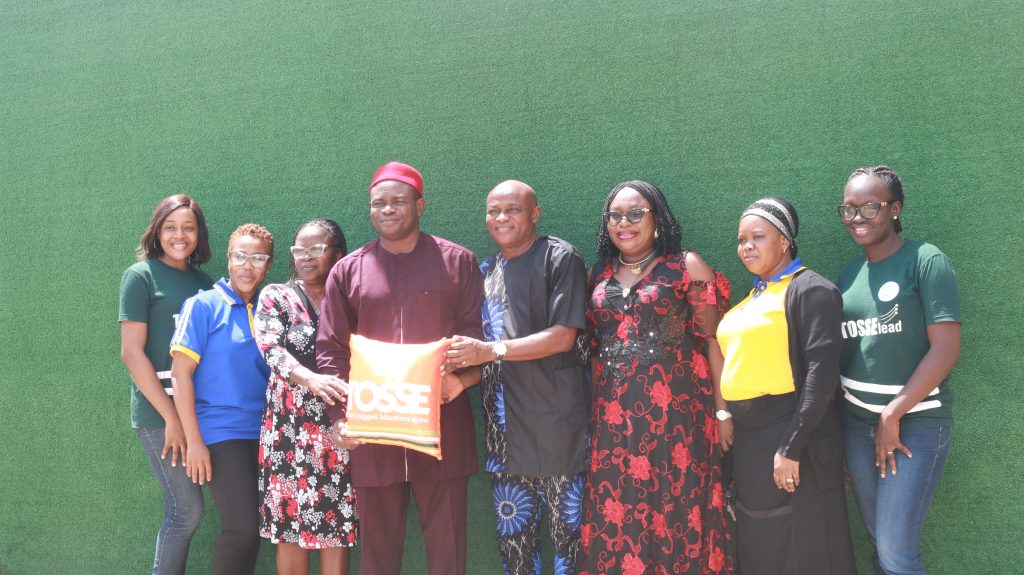 The TOSSE Team made another courtesy visit to Dr. Celestine Ibojiemenmen, Chairman of Phostine Premium School, and his beautiful wife, Mrs. Ayodele Ibojiemenmen, the Chief Operating Officer of Phostine Premium School on the 10th of May 2023, in Isheri-Osun, Lagos.
Dr. Ibojiemenmen engaged the team in an interactive and interesting conversation about TOSSE, the Nigerian Education system, the challenges, and the hope for the future.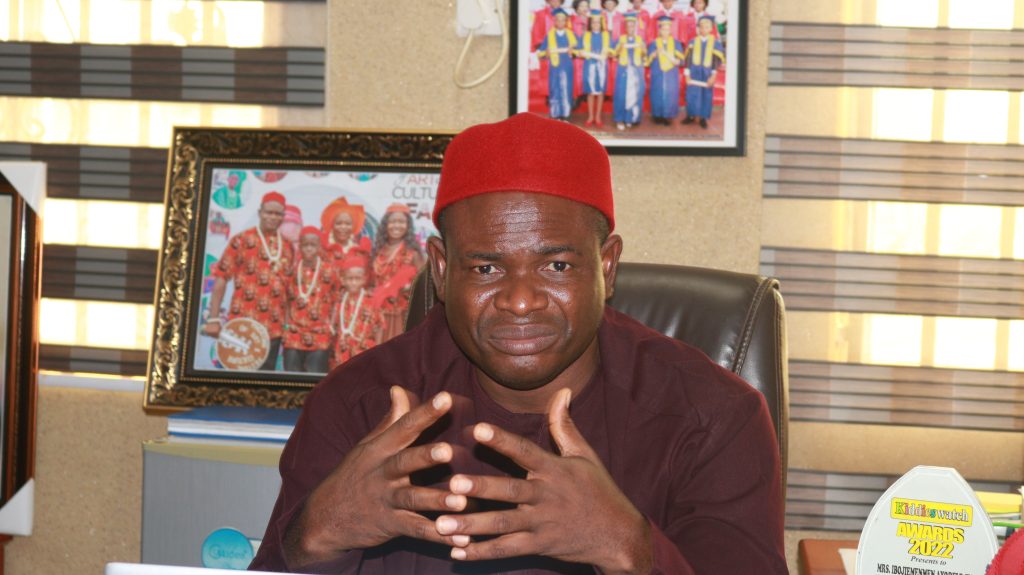 When asked what TOSSE meant to him, he smiled and said "TOSSE is a ritual for us at Phostine, it is part of our yearly calendar", expressing how impressed he is with what TOSSE has delivered over the years.
Being an avid participant in the past editions of TOSSE alongside his staff, he avowed that the opportunities TOSSE presents to people are limitless and encouraged school owners, key decision-makers, and School administrators to tap into this platform.
He added that the world is evolving and leaders should not miss out on the happenings around and within the industry. TOSSE is an environment where one can learn, meet people, see new technologies, and know the trends in the Education sector.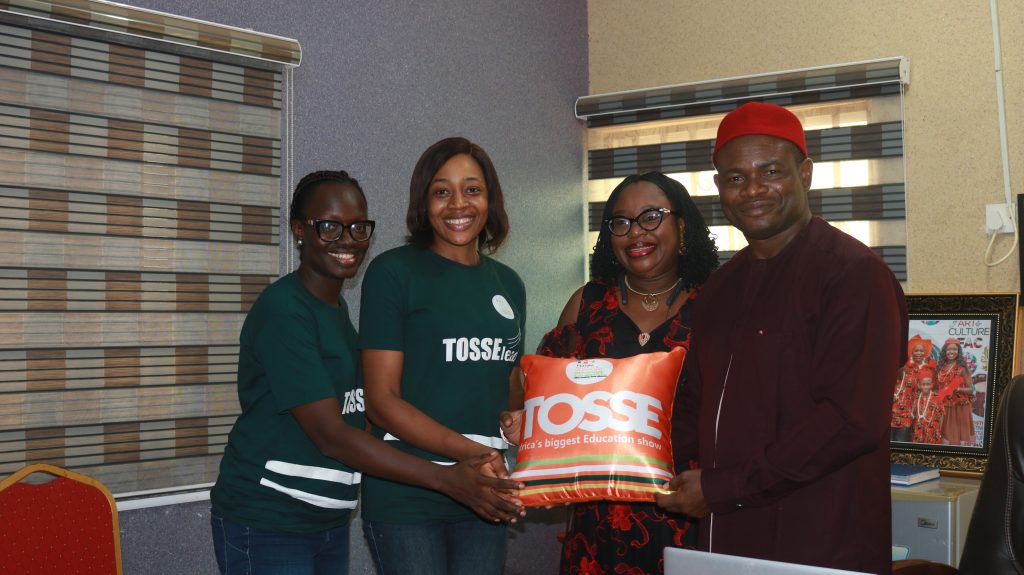 Talking about the state of Education in Nigeria, he said, things are not the way they ought to be and that a lot should be invested in the Education sector.
He, however, commended Mrs. Yinka Ogunde, the Convener of the Total School Support Seminar & Exhibition (TOSSE), saying "I have great love and respect for what she does".
He revealed that as a school owner, there are so many discouraging factors but the likes of Mrs. Ogunde keep serving as an encouragement.
He advised parents, saying "When you see an environment willing to give your children the best, please embrace them, education is not a cheap commodity".
We can't wait to welcome Dr. & Mrs. Ibojiemenmen and the entire team of Phostine Premium School to this year's TOSSE event set to hold on 8th June 2023 at the Sheraton Hotel Ikeja, Lagos.