With excitement and warmth, Mrs. Busola Olanubi, the CEO of The Pottersland School received the TOSSE Team at the school environment located in Lekki on the 3rd of May, 2023.
Mrs. Olanubi was pleased to share her experience as a school owner and what kept her going in the face of many challenges. She stated that what drives her has been the comments and compliments from children as young as 4years old. In her words, "What the children say to me keeps me going and tells me I am doing something".
Mrs. Olanubi also double as one of the speakers for the 15th Edition of TOSSE slated to hold on the 8th of June, 2023 at the Sheraton Hotel, Ikeja, Lagos. While looking forward to impacting lives at the upcoming TOSSE event, she advised that there should be a platform for intending school owners that would provide insights on their journey to owning a school.
She commended Mrs. Yinka Ogunde, the Convener of TOSSE as well as the TOSSE Team and the Concerned Parents & Educators (CPE) Platform for meeting the needs of educators in the education industry.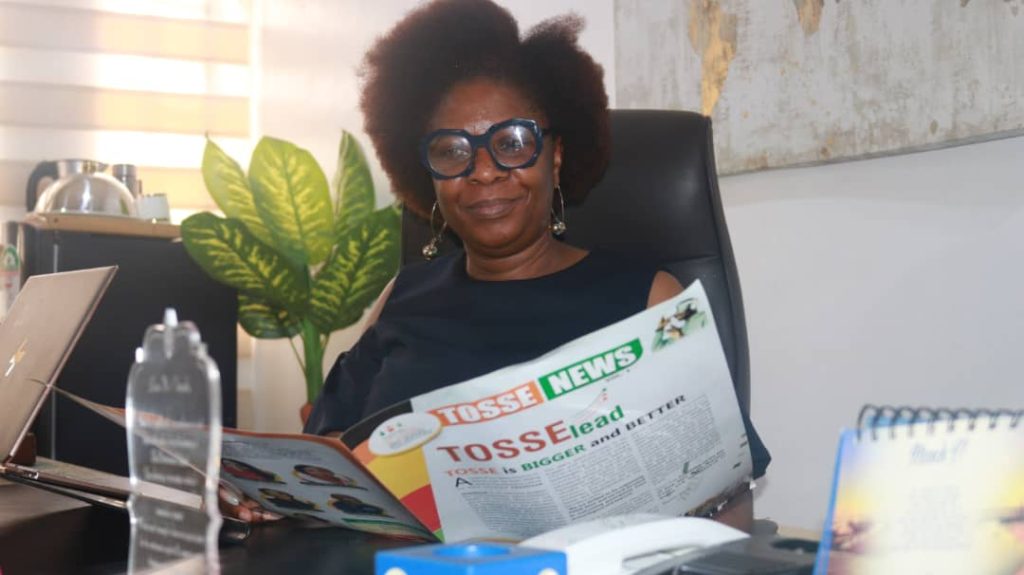 Mrs. Busola Olanubi will be delighted to meet stakeholders in the education sector at the 15th Edition of TOSSE. To be a part of TOSSE2023 event, visit www.tosse.ng